3D Scanning for Architects, Engineering and Construction (AEC) Industries
Whether you work in architecture, engineering, or construction (AEC Industries) our 3D Construction Scanning Solutions streamline documentation, and help reduce costs and time on repeat visits alone.
Our current clients are seeing range of benefits from having their entire live site captured in 3D Virtual Photography and being able to share this visualisation with stake holders.
Building Information Modeling (BIM)
Incorporating our 3D modelling scanners into your BIM process can help reduce virtual design and construction costs and help you win more bids.
-We can easily provide you with the relevant OBJ file point cloud data to easily share and render within Revit® and other BIM tools.
-Scan tight areas 10 — 15 times faster than with a typical LIDAR scanner.
-Overlay your point cloud onto your BIM model to conduct verification.
-Take measurements in difficult to access areas such as pipes, trusses, and ceiling beams.
Capturing As-Built Constructions
-Create 3D walk-throughs and virtually take anyone immediately to a site or location.
-Generate OBJ files and point clouds for as-builts and construction documentation.
-Export your point cloud into ReCap® or Revit®
-Perform remote inspections, measure while offsite, and reduce site visits by capturing all data the first time.
-Communicate key milestones quickly and effectively by eliminating travel time and by sharing and annotating in the model to get sign offs.
-Replace thousands of photos by capturing all imagery and data at once, and save time by eliminating the need to document, arrange, and label photos.
-Get reflected ceiling plan images and schematic floor plans.
-Capture spaces that are accurate within 1% and 0.1% with Leica BLK360.
MATTERTAG HOTSPOTS
Embedded annotations and media in your digital twin to highlight key features of your space.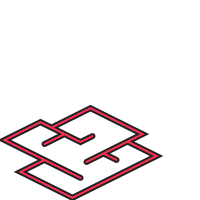 SCHEMATIC FLOOR PLANS
Generated schematic floor plans of your space throughout the virtual tour.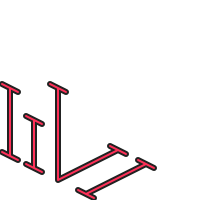 MEASUREMENTS
Measure any aspect of your space, such as walls, windows, machinery, and more.
DIGITAL ASSETS
A bundle of digital assets you can download, edit, and import into 3rd party programs.
SURVEY OF AEC INDUSTRY PROFESSIONALS
Agree that reality capture is the future of AEC
Agree that having a 3D walkthrough is superior than other alternatives to communicate job site status
Agree that 3D Scanning Spaces has improved the way they communicate on projects